When it comes to finding local plumber Toorak VIC, your search ends with Doyle Plumbing Group. We are a team of fully trained, licensed and insured plumbing professionals offering a wide range of residential, commercial and industrial plumbing at highly competitive prices.
Get Reliable Assistance from Licensed Local Plumber Toorak
If you are a property owner, you will agree that plumbing issues are one of the few constants in your life. You must have seen everything from overflowing kitchen sinks to back flowing toilets. So, you understand the importance of having access to the contact details of a dependable plumber Toorak, VIC.
At Doyle Plumbing Group, we are a team of fully trained, licensed and insured professionals. Having worked in the local plumbing industry for over a decade, we have gathered the knowledge and experience of providing all types and sizes of plumbing services in Toorak for residential, commercial and industrial properties.
You can browse through our website or connect with us via call or email to learn more about our range of affordable plumber services in Toorak.
Your One-Stop Shop for Excellent Plumber Services in Toorak
At Doyle Plumbing Group, we are committed to providing comprehensive plumbing services to our customers in Toorak and the surrounding suburbs. Running from pillar to post to find a best plumber Toorak for all your needs can be hassling. Hence, we offer a complete range of high-quality, affordable services so that you can find the solution to all your plumbing concerns under one roof.
From minor repairs to major installations, our team of fully trained, licensed and insured plumbers Toorak can handle it all. We specialise in everything from leaky faucets and clogged drains to sewer line replacements and water heater installations. No matter your plumbing concern, our local plumber in Toorak have the knowledge and expertise to get the job done right.
Here is a list of plumbing services we offer in Toorak and the surrounding suburbs:
Emergency Plumber Toorak that Locals Trust
Plumbing emergencies do not come with prior warnings. And they often happen at the most inconvenient times, making searching for a readily available local Expert plumber Toorak a hassle.
As the go-to emergency plumber, we understand the difficulty of finding a plumbing professional at odd hours. Hence, we have a team of plumber Toorak who are available on call 24/7. So, whether your hot water system stopped working on a public holiday or your toilet started backflowing in the middle of the night— we will help you fix it all within an optimal time.
Here is what you can expect when you call our best plumber Toorak, VIC during a plumbing emergency:
When you call us for emergencies, you can rest assured that you'll receive fast, reliable, and professional service from our team of experts.
Whether it is a plumbing emergency or an upcoming plumbing installation, our plumber Toorak can help you with it all. Feel free to reach out to us for all your plumbing concerns; we will be happy to help you with it all.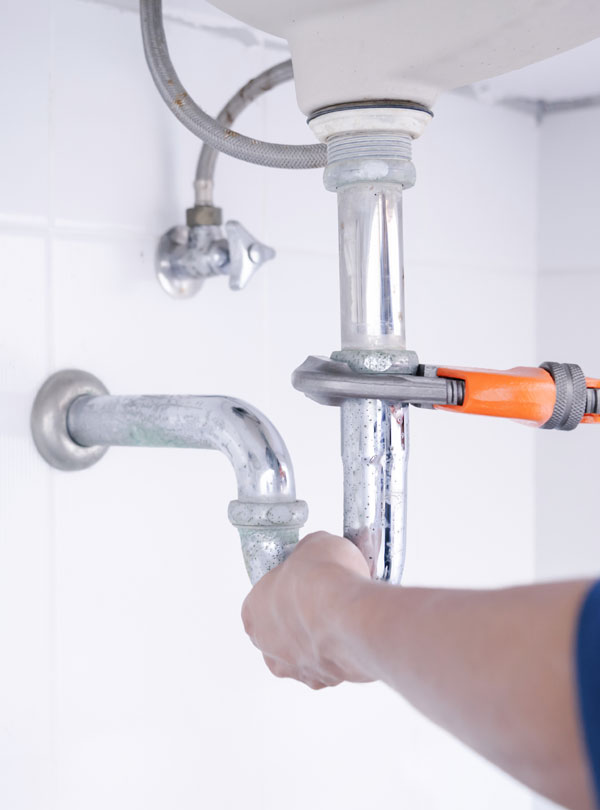 Why Rely On Our Best Plumber Toorak for All Your Concerns?
With so many local plumber services in Toorak, you might wonder why you should work with us.
Doyle Plumbing Group has successfully operated in this industry for over a decade. And in these years, we have built a solid reputation and an ever-increasing base of loyal customers who can vouch for us.
So, listed below are the top reasons why our clients prefer working with our experts over other plumbing services in the area:
We believe that our customers deserve the best always. Hence, we are dedicated to providing top-quality plumbing services at highly competitive prices and within optimal time frames. Call us today to schedule a consultation with our experts and learn how we can help with your residential, commercial and industrial plumbing Toorak needs.
frequently asked questions
Why Choose Us As Your Plumber Toorak
Our Professionalism and Experience Make all the Difference.
If you're tired of dealing with plumbing companies that may not show up on time, don't treat your home with respect, or do subpar work, it's time to try Doyle Plumbing Group. Our friendly, talented plumber in Toorak will go the extra mile to ensure that you are happy with our service.
Why are we the best choice for plumbing services?
Whether it's an emergency or a minor issue, our emergency plumber Toorak are trained thoroughly in all areas and divisions of plumbing. We are dedicated to providing you with nothing but the best. Contact us today!
What Our Clients Say About Us
Jake was quick to contact and give a quote with a fair price. He came the next morning and removed the old hot water service and replaced in within an hour. He was friendly and informative about the job and left the area clean and tidy. I fully recommend this service.
Julie S
Glen Waverley
Jake responded my job fairly quick and get the problem sorted within the week. So far the result was great and haven't seen any other issues yet. Easy to deal with.
Bella Z
Narre Warren South
Very professional and excellent workmanship. Highly recommend Jake for your plumbing needs.
Tony Y
Doncaster
Jake was quick to respond and very quick to make time to come out and get the job done. Did the job efficiently and to a high standard would 100% recommend and use again!
Ricky L
Springvale South
Great service. Jake was quick to respond, has provided fantastic service in timely and professional manner.
Anil
Wantirna South
Jake replied to the Job ad straight away. He gave a reasonable price straight up. He showed up on time and did great job. Very pleasant and professional to deal with. I would hire him again for further work.
Karen
Berwick
Punctual, friendly and great service. Job done without stress or fuss. Site clean on completion.
Michael
Chirnside Park
Jake was an efficient professional and advised and supplied a cost effective toilet. Very clean and fast installation.
Dale S
Thornbury
we have 10 years experience in plumbing
Call us for all your plumbing needs
Call the Plumber Toorak You Can Trust
With our team of trained and experienced plumbers in Toorak, we are here to cover all your plumbing needs in the Toorak area. Feel free to call us 24 hours a day, 7 days a week, 365 days a year, for a reliable and efficient plumbing solution. Big or small, We fix it all!