Any residential, commercial, or industrial property might have several plumbing requirements in Ringwood throughout the year; our local plumber cater to them all. We have the skills, craft, expertise, and experience to deliver cost-effective, top-notch plumbing assistance. So, connect with us for affordable and effective plumbing services.
Plumber Ringwood Residents can Trust and Recommend
The plumbing network is a critical component of any residential or commercial property. If it doesn't function well, it can impact your property's overall functionality, bring in many complications and cost you your mental peace. So, remove such unwanted scenarios from the picture with our expert plumber Ringwood at Doyle Plumbing.
Our plumber Ringwood are the one team you can rely on for all your plumbing needs. You can always turn to us for help – whether you are troubled by a plumbing emergency, need a regular maintenance service or have a plumbing system requiring installation. We will deliver all the services you need and ensure your plumbing system works in tip-top condition year in and out.
We are an industry-leading team of plumbing professionals known to provide premium quality services. No matter the work's scale or the project's size, we give our best, adopt the best practices and leave no room for errors. For our plumber in Ringwood, each project is equally important. Whether you are a first-time or old client, we will deliver the best services and give you reasons to trust us whenever you have a plumbing requirement. We cover all minor and significant plumbing requirements under the umbrella of our plumbing services in Ringwood.
Emergency Plumber Ringwood at Your Disposal 24*7
Plumbing emergencies come unannounced and can potentially obstruct the entire functioning of your residential or commercial property. Imagine what a blocked toilet, a bust pipe, or a dysfunctional hot water system can do to your morning routine. With regular maintenance services, you can avoid these plumbing emergencies to a great extent. Still, even then, if they have found their way into your property, it is time to avail of our emergency plumbing services in Ringwood. Our expert plumber Ringwood work round-the-clock to provide an immediate solution for all your plumbing needs. We take early morning and late night requirements and deliver them at your convenience. You decide the time slot; we will accommodate and cater to your requirements.
We will arrive, solve the problem, clarify your doubts, and leave happy and satisfied faces behind. Our services in no way hinder the routine activities of your property. Whether you wish to schedule your plumbing service during the closing hours of your commercial property to avoid a shutdown or schedule it once your kids leave for school, our plumber Ringwood will be at your service. With quick response times, a fully-streamlined service delivery, and a thorough inspection service, you will always get your money's worth with us.
Our plumbers in Burwood are:
So, once you engage with us, you will have access to the best emergency plumbing professionals and services in Ringwood.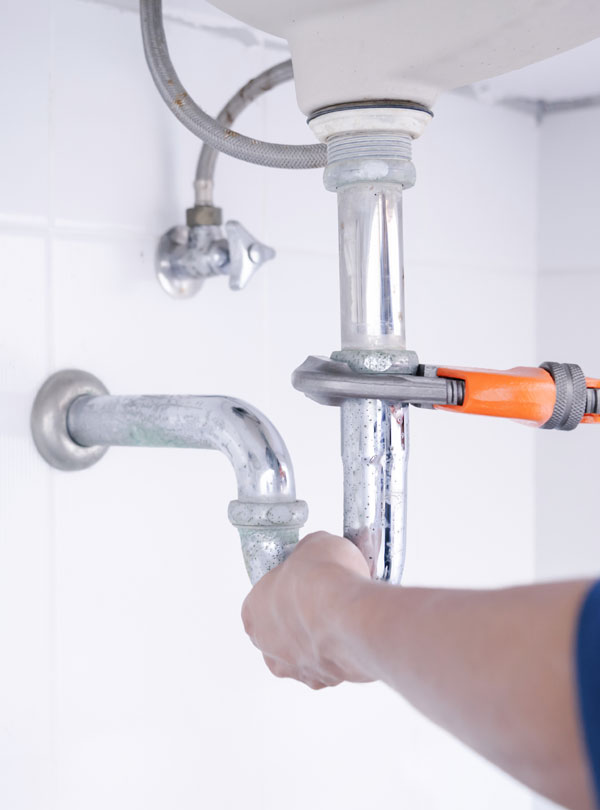 Find All Plumbing Services in Ringwood Under One Roof
At Doyle Plumbing, we aim to be the one-stop for all your plumbing needs. Be it a small apartment, a strata property, or an industrial outlet, our plumber Ringwood have the resources and skills required to undertake projects of all magnitudes. We also specialise in building complete plumbing networks in newly-built residential properties. We take proper precautionary measures and always abide by Australian safety and regulatory standards to ensure flawless and error-proof service delivery.
The major categories covered by our plumber in Ringwood include the following:
We will customise our plumbing services to meet the unique requirements of your property. So, our services will always fit your needs and provide a satisfactory plumbing service.
We have years of experience installing, repairing and maintaining plumbing systems of commercial and residential properties alike. We are a skilled team of plumbing professionals in Ringwood who will provide you with the spot services without giving in delays.
To learn more about our plumbing services in Ringwood or to avail of our services, connect with our team at jake@doyleplumbinggroup.com.au or 0499 499 678.
We offer plumbing service Melbourne-wide including plumber Narre warren, plumber Burwood, plumber Oakleigh, plumber Berwick, plumber Brighton, plumber Clayton, plumber Rowville, plumber St kilda, plumber Dandenong, Plumber Pakenham, Plumber Bentleigh.
frequently asked questions
What Our Clients Say About Us
Jake was quick to contact and give a quote with a fair price. He came the next morning and removed the old hot water service and replaced in within an hour. He was friendly and informative about the job and left the area clean and tidy. I fully recommend this service.
Julie S
Glen Waverley
Jake responded my job fairly quick and get the problem sorted within the week. So far the result was great and haven't seen any other issues yet. Easy to deal with.
Bella Z
Narre Warren South
Very professional and excellent workmanship. Highly recommend Jake for your plumbing needs.
Tony Y
Doncaster
Jake was quick to respond and very quick to make time to come out and get the job done. Did the job efficiently and to a high standard would 100% recommend and use again!
Ricky L
Springvale South
Great service. Jake was quick to respond, has provided fantastic service in timely and professional manner.
Anil
Wantirna South
Jake replied to the Job ad straight away. He gave a reasonable price straight up. He showed up on time and did great job. Very pleasant and professional to deal with. I would hire him again for further work.
Karen
Berwick
Punctual, friendly and great service. Job done without stress or fuss. Site clean on completion.
Michael
Chirnside Park
Jake was an efficient professional and advised and supplied a cost effective toilet. Very clean and fast installation.
Dale S
Thornbury
we have 10 years experience in plumbing
Call us for all your plumbing needs
Call the Plumber Ringwood You Can Trust
Doyle Plumbing Group is ready to help you with anything plumbing in the Ringwood area. We look forward to working with you on your next project with our proven track record of customer satisfaction. Give us a call today!