Skip the troublesome DIY work and choose expert plumbing assistance in Camberwell with Doyle Plumbing. We have over 10 years of experience in the industry and are a team known for our top-notch service delivery. So trust the best with our local best plumber Camberwell VIC.
Local Emergency Plumber Camberwell at Your Service
A plumbing network is at the core of any commercial or residential property, and its efficient working determines the overall functionality. Your plumbing system ensures the regular inflow of drinking water and regulates the outflow of wastewater. So, even a minor breakdown could cause you severe discomfort.
To save you the trouble, our best plumber Camberwell are at your service with our expert plumbing installation, maintenance and repair services. Whether you need an installation service, are troubled by plumbing repair work or conduct a routine maintenance check for your plumbing system, call us, and we will be happy to deliver to your needs. Our plumber Camberwell specialise in providing holistic plumbing assistance, and we will have you covered for all your major and minor plumbing needs
The essential plumbing services provided by us include the following:
You can connect with us, brief us on your requirements, and we will be at your doorstep, fully equipped to deliver the needful support.
Looking for Emergency Plumber Camberwell? Give us a call!
A blocked drain in the middle of the day, dysfunctional hot water during peak winter months or a burst pipe flooding your property are all plumbing emergencies that require immediate attention. If ignored for a long time, they will cause much discomfort and result in costly repair work. Save yourself the trouble by timely availing of our emergency plumbing services in Camberwell. At Doyle Plumbing, we work 24*7 to be the quick and efficient solution for all your plumbing emergencies.
Most Common Plumbing Emergencies:
All these plumbing emergencies should be addressed at the onset to contain the damage. Our plumber in Camberwell are skilled enough to deal with them all and provide a quick and durable solution. Whatever your plumbing emergency, you can connect with our team for premium assistance delivered within the minimum required time frame.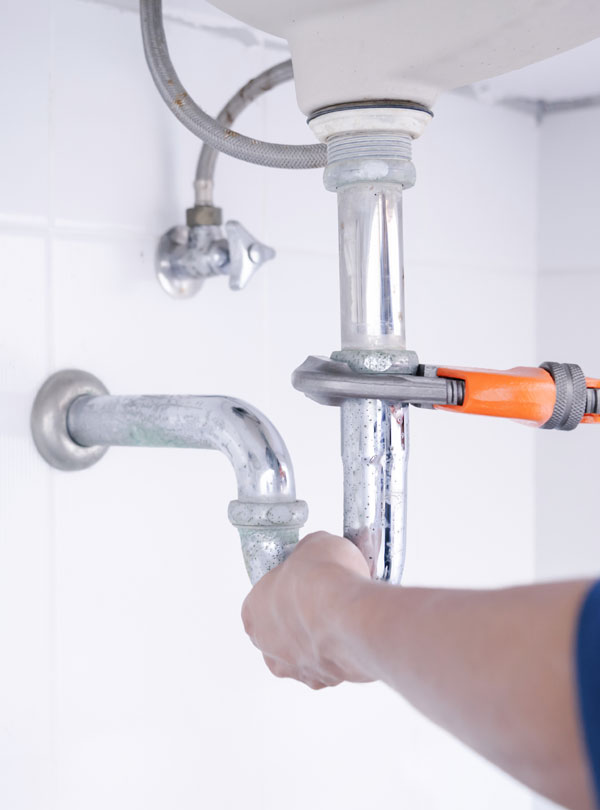 Securing a Fully-Functional Plumbing System in Camberwell for Your Commercial and Residential Properties
Doyle Plumbing is a team of qualified gas fitters, drainage experts and renovation plumbers providing 360-degree service coverage. Our plumber Camberwell will act with the utmost professionalism and give you a satisfactory experience, every time. From the initial consultation to the eventual cleaning work, we will undertake it all and deliver a satisfactory and effortless plumbing service.
Once you choose us as your best plumber Camberwell VIC. we will always travel the extra mile to deliver a satisfactory service. We will work around your schedule and never obstruct the routine functioning of your commercial or residential property. Whether you wish to seek immediate plumbing assistance or schedule an installation or repair work for a specific time of the day, our team will be sure to deliver to your requirements.
frequently asked questions
What Our Clients Say About Us
Jake was quick to contact and give a quote with a fair price. He came the next morning and removed the old hot water service and replaced in within an hour. He was friendly and informative about the job and left the area clean and tidy. I fully recommend this service.
Julie S
Glen Waverley
Jake responded my job fairly quick and get the problem sorted within the week. So far the result was great and haven't seen any other issues yet. Easy to deal with.
Bella Z
Narre Warren South
Very professional and excellent workmanship. Highly recommend Jake for your plumbing needs.
Tony Y
Doncaster
Jake was quick to respond and very quick to make time to come out and get the job done. Did the job efficiently and to a high standard would 100% recommend and use again!
Ricky L
Springvale South
Great service. Jake was quick to respond, has provided fantastic service in timely and professional manner.
Anil
Wantirna South
Jake replied to the Job ad straight away. He gave a reasonable price straight up. He showed up on time and did great job. Very pleasant and professional to deal with. I would hire him again for further work.
Karen
Berwick
Punctual, friendly and great service. Job done without stress or fuss. Site clean on completion.
Michael
Chirnside Park
Jake was an efficient professional and advised and supplied a cost effective toilet. Very clean and fast installation.
Dale S
Thornbury
we have 10 years experience in plumbing
Call us for all your plumbing needs
Call the Best Plumbers Camberwell You Can Trust
Doyle Plumbing Group is ready to help you with anything plumbing in the Camberwell area. We look forward to working with you on your next project with our proven track record of customer satisfaction. Give us a call today!