For all your plumbing emergencies, maintenance checks and installation needs, our plumber Doncaster are at your service. We are the only team you can rely on for comprehensive plumbing assistance.
Best Plumber Doncaster at Your Service
We are Doyle Plumbing, Doncaster's most trusted and reputed team of plumbers. We have the skills and expertise that one looks for in plumbing experts. With us, you will find an effective solution for all your plumbing needs, whether small or complex. With years of experience handling even the most complex plumbing procedures, we have established ourselves as the go-to plumber Doncaster. We specialise in delivering premium plumbing assistance to all our clients. Whether your plumbing requirement is residential or commercial, we will be sure to send in the appropriate team and have them handle your needs efficiently.
We have a line of customers who vouch for our skills and recommend us to their near and dear ones. For us, our customers are the top priority. We customise our services to meet their unique requirements and deliver a satisfactory experience. So, may you be troubled by a blocked drain or wish to conduct a yearly cleaning service for your drainage system, you can trust our experts to deliver services excellently.
Our local plumber Doncaster deliver various services, including:
Avail of any service you require and trust us with efficient and effective service delivery.
Why Choose Us As Your Plumber Doncaster?
We are Doncaster's most trusted choice when it comes to plumbing and drainage works. The credibility and efficiency that we bring to the site ensure plumbing works are undertaken to perfection. We leave no room for errors and ensure no discrepancies limit the proper working of your plumbing system.
So, have access to the best plumbing services in Doncaster and a team dedicated to excellence with us at Doyle Plumbing.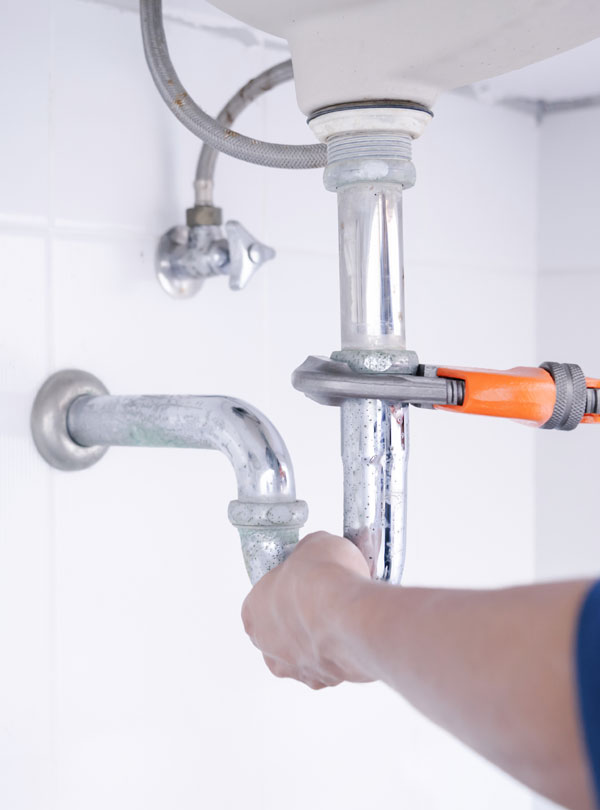 Emergency Plumber in Doncaster for 24*7 Assistance!
A plumbing emergency can occur anytime; a timely resolution is critical to contain the damage and avoid costly repair.
All these plumbing problems can be avoided with regular plumbing maintenance services. But on days when they find their way into your property, seek expert assistance from our emergency plumber in Doncaster. We will quickly arrive at your location and deliver the needed assistance. Our dynamic team specialises in troubleshooting plumbing issues and implementing practical solutions. Based on your briefing of the problem, our plumber Doncaster will be equipped with all the spare parts and equipment to avoid unnecessary delays. You can trust us to resolve all your plumbing emergencies in one go.
So, if you have been looking for a team you can connect with for all your plumbing needs, our team at Doyle Plumbing is at your service. We take pride in being the best plumber Doncaster, and our plumbers work hard daily to sustain this reputation. So whatever your plumbing needs, connect with us and make way for a lifetime of top-notch plumbing assistance.
To learn more about plumbing services in Doncaster, connect with us at jake@doyleplumbinggroup.com.au or 0499 499 678.
frequently asked questions
What Our Clients Say About Us
Jake was quick to contact and give a quote with a fair price. He came the next morning and removed the old hot water service and replaced in within an hour. He was friendly and informative about the job and left the area clean and tidy. I fully recommend this service.
Julie S
Glen Waverley
Jake responded my job fairly quick and get the problem sorted within the week. So far the result was great and haven't seen any other issues yet. Easy to deal with.
Bella Z
Narre Warren South
Very professional and excellent workmanship. Highly recommend Jake for your plumbing needs.
Tony Y
Doncaster
Jake was quick to respond and very quick to make time to come out and get the job done. Did the job efficiently and to a high standard would 100% recommend and use again!
Ricky L
Springvale South
Great service. Jake was quick to respond, has provided fantastic service in timely and professional manner.
Anil
Wantirna South
Jake replied to the Job ad straight away. He gave a reasonable price straight up. He showed up on time and did great job. Very pleasant and professional to deal with. I would hire him again for further work.
Karen
Berwick
Punctual, friendly and great service. Job done without stress or fuss. Site clean on completion.
Michael
Chirnside Park
Jake was an efficient professional and advised and supplied a cost effective toilet. Very clean and fast installation.
Dale S
Thornbury
we have 10 years experience in plumbing
Call us for all your plumbing needs
Call the Plumber Doncaster You Can Trust
Doyle Plumbing Group is ready to help you with anything plumbing in the Doncaster area. We look forward to working with you on your next project with our proven track record of customer satisfaction. Give us a call today!