We are Doyle Plumbing, a trusted team of professionals Plumber in Balwyn. We are an experienced team that adopts the best plumbing practices to ensure a satisfactory experience for all our clients. So, connect with us and sign up for top-notch plumbing assistance.
Team for Your Residential and Commercial Plumber Balwyn
As a commercial or residential property owner, you might have several plumbing requirements throughout the year, covering installations, repairs and maintenance. Now if you look for separate plumbers for these requirements, it might be quite a hassle. So, simplify the entire process by connecting with our plumber Balwyn. With us, you can find an effective and efficient solution for all your plumbing needs under one roof. From blocked drains, roof leaks and sewage backups to gas leaks and all installation workers, our team has the expertise required to undertake them all with utmost precision and accuracy.
Our plumber in Balwyn are:
So, once you connect with us, you will have lifetime access to the best plumber in Balwyn who will always travel the extra mile to provide satisfactory service.
Round-the-Clock Plumbing Assistance in Balwyn Guaranteed
A plumbing emergency might occur early in the morning, in the middle of the day or at midnight. And if not dealt with immediately, the issue can worsen and lead to costly repair works. But you don't have to worry because we are at your service with our 24*7 emergency plumbing services in Balwyn. Whether a blocked drain, a leaking roof or a burst pipe, whatever your plumbing emergency may be, we will quickly arrive at your location and deliver timely assistance.
Most Common Plumbing Emergencies
These are some common plumbing emergencies, but there could be several others. When you encounter any, make sure to call us and find a quick resolution.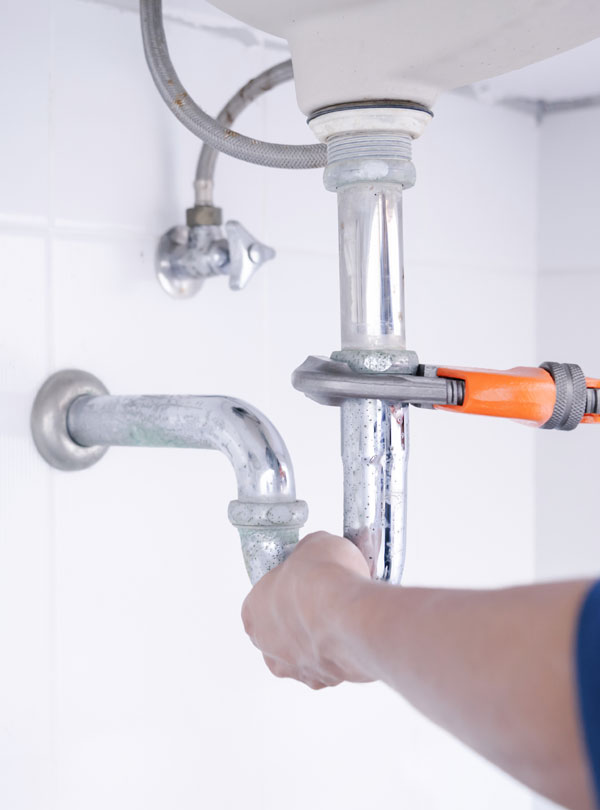 Looking for Plumber Balwyn? Connect with Us!
Are blocked drains an everyday cause of worry at your home? Is the functionality of your hot water system falling day by day? Does the rainy weather bring along constant roof leaks? If yes, it is time to avail yourself of our plumbing services in Balwyn. Once installed, a plumbing system takes care of your property's freshwater and drainage needs for years. Still occasional breakdowns are common. You can limit them to a greater extent with our regular maintenance services. Now if you missed the maintenance window and are now dealing with plumbing repair work, connect with our emergency plumber in Balwyn. We will take care of all your plumbing needs and ensure your system is up and running at its original capacity.
frequently asked questions
What Our Clients Say About Us
Jake was quick to contact and give a quote with a fair price. He came the next morning and removed the old hot water service and replaced in within an hour. He was friendly and informative about the job and left the area clean and tidy. I fully recommend this service.
Julie S
Glen Waverley
Jake responded my job fairly quick and get the problem sorted within the week. So far the result was great and haven't seen any other issues yet. Easy to deal with.
Bella Z
Narre Warren South
Very professional and excellent workmanship. Highly recommend Jake for your plumbing needs.
Tony Y
Doncaster
Jake was quick to respond and very quick to make time to come out and get the job done. Did the job efficiently and to a high standard would 100% recommend and use again!
Ricky L
Springvale South
Great service. Jake was quick to respond, has provided fantastic service in timely and professional manner.
Anil
Wantirna South
Jake replied to the Job ad straight away. He gave a reasonable price straight up. He showed up on time and did great job. Very pleasant and professional to deal with. I would hire him again for further work.
Karen
Berwick
Punctual, friendly and great service. Job done without stress or fuss. Site clean on completion.
Michael
Chirnside Park
Jake was an efficient professional and advised and supplied a cost effective toilet. Very clean and fast installation.
Dale S
Thornbury
we have 10 years experience in plumbing
Call us for all your plumbing needs
Call the Plumber in Balwyn You Can Trust
Doyle Plumbing Group is ready to help you with anything plumbing in the Balwyn area. We look forward to working with you on your next project with our proven track record of customer satisfaction. Give us a call today!