Serving You is What We Do Best.
Plumbing is a service that everyone needs, but no one wants to think about until they have to. At Doyle Plumbing Solutions, we are available 24/7, to provide on-demand plumbing services at your doorstep, including emergency repair services.
Our team consists of highly skilled and experienced specialists who can deliver on-demand plumbing services with utmost efficiency and proficiency. We are committed to providing timely and cost-effective service. Our specialists are trained to diagnose your problems and offer the most efficient solution at a reasonable price.
We strive to provide our customers with all-around satisfaction at all times, from planning and creating a quote for your project to its completion. We also offer $10 million in public liability insurance.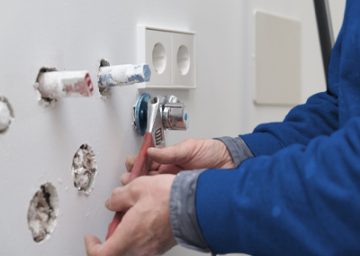 If you're building a new home, Doyle Plumbing Group is the company you can trust….
One thing that often gets overlooked when you're renovating your home is the plumbing. You might…
Is your sink overflowing, and your toilet is clogged? Are your pipes making a weird noise…
Roofs are one of the crucial parts of your house. It keeps you dry, cool in summer, and warm in winter…
Doyle Plumbing Group delivers high-quality gas plumbing services to its clients throughout…
When you work with us, you can know that your property is in good hands. Our team is made up of licensed…
High Pressure Water Jetting
Water jetters are typically used when there is a severe blockage in a drain. These clogs can be caused…
CCTV Drain Camera Inspection
When faced with a plumbing or drainage issue, it's hard to know exactly what's happening without taking a look…
Blocked Drainage Plumbing
Are you dealing with a blocked drain in Melbourne? Finding ways to eliminate blockages can be a real…
Drains and pipelines are built to last, but they won't last forever. Over time, they can become damaged…